Use Taxi Companies to Get Where You Need to Go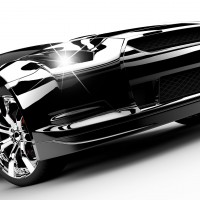 Whether you simply need to catch a ride home from a night out with friends or need to get across a busy city for a meeting, taxi companies are a great option. Taxis have been around for decades, and their popularity and usefulness have never once wavered. To get the most out of your night out and reach your location on time, you need to know that a taxi is better than any other public transportation.
Privacy
Taxi companies provide something buses and subways cannot, which is privacy. If you are a young woman traveling alone or you want to move from one area of the city to another without intrusion, a taxi is your best option. The only other people in the car with you are your driver and whomever you bring along. In this way, you can travel exactly where you need to go without strangers crowding or bothering you.
24/7 Service
Buses stop running after certain hours of the day, and the subway is more dangerous after dark. To protect yourself and never worry about walking down dark alleys and streets after dark, you can hire taxi companies to send over a car at any time of the day or night. These services exist to help you travel safely whenever you need to, and they are always prompt when given a specific time to arrive.
Go Wherever You Want
With buses, you must map their routes and make multiple stops to get only near your desired destination. The same is true of a subway system. Even if these forms of transportation might seem more cost-effective and easy at first, you place yourself in harm's way when you need to walk five blocks home from a bus stop. A taxi service will take you right to the door of wherever you need to go, saving you time and anxiety from the start.