3 Dangers of Moving Antiques Without the Help of Professional Movers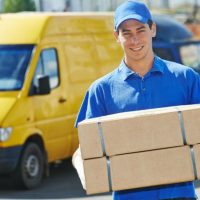 Many people love the feeling associated with owning lots of antiques. Before your next move, it's important to learn about three dangers of moving antiques by yourself.
Injuring Yourself
It's understandable to think everything will go okay while you're moving antiques by yourself. However, it's easy for someone without a lot of moving experience to make mistakes during this time. Unfortunately, it only takes one misstep to injure yourself. It's also incredibly easy to strain your muscles while moving heavy antiques.
Accidentally Damaging Your Antiques
Antiques come in all shapes and sizes. This means that there are lots of people needing to move large, bulky antiques. This is often easier said than done for someone who isn't an experienced mover. If you're trying to move larger items by yourself, it's easy to accidentally drop and damage these priceless antiques. To have peace of mind while moving antiques, leave this type of work to professional antique movers in Chicago.
Worrying About Properly Transporting These Items
To get antiques into their new location, you'll need a way to transport these items. Considering that, most people don't own vehicles capable of moving large antiques in a safe and efficient manner. This might mean you'll have to spend money on renting a large moving vehicle. If you hire professional movers, you won't have to worry about transportation concerns.
If you need the help of antique movers in Chicago, contact Aaron Bros Moving System, Inc. You can learn more about this moving company by visiting.