Do You Need to Book a Cargo Van Rental in Williamsburg?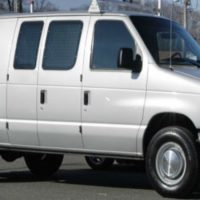 It can be tough to rent a van if you do not know who to contact locally. An auto rental company that provides van rental should be one that features various styles of vans for use. For example, you should be able to rent minivans, 15-passenger vans, transit cargo vans, 12-passenger high top vans, and cargo vans from the same company. Make sure that you work with a business that gives you a broad selection in this respect.
Do Not Take Chances – Play It Safe
That way, any cargo van rental in Williamsburg will go more smoothly. You simply do not want to take any chances when you are renting a van for business. Your customers will not be impressed, for example, if you use a van for a service or delivery and are not timely. People who make it in the business world delivery fast results – whether they come in the form of products or services.
Select a Dependable and Reputable Company
That is why any cargo van rental that you schedule should be made with a local company that is known to be dependable. Before you make a selection of a rental, review the company's rental rates, and learn more about the safety features of the van. Again, the company should feature a host of vans from which to choose.
What to Look for in a Van Rental
If you are seeking a top-of-the-line cargo van rental, it is best to opt for a vehicle that is made by a brand, such as GMC. Make sure that the van features anti-lock brakes as well as air bags for safety. Review the interior amenities too. A premium van should feature power-assisted steers and automatic AC. Items such as a stereo and AM/FM radio are always nice extras.
How to Learn More Details
To learn more about cargo van rentals in your area, browse our website, and review the featured van rentals. Explore the amenities and features of each van before you make a rental decision. There is no time like the present to check out the benefits and rates today.