Making the Right Choice for Storage in Camarillo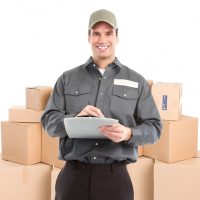 Whether you are in the middle of a move, are downsizing, or just need a place to keep some of your possessions, finding the right storage in Camarillo can be a bit of a daunting task. There is a lot to consider as you make your choice, and these four key points can help you make the choice that is right for you:
Size of Storage Area
Not everyone needs to store an entire home's worth of belongings, but some people need space for more than a few items. The best storage facilities have a variety of storage spaces and different sizes, so you can easily find something that fits your needs.
Climate Controlled
Most storage facilities today are climate controlled, but it never hurts to make sure- you do not want to cut costs by skipping this feature. Without a controlled environment mould and mildew can quickly destroy anything you keep stored there- something you don't have to worry about with us!
Secured Access
Security is of course important because you want your possessions kept safe, but you also want to be able to have access to your possessions whenever you need.
Affordable Rates
The final consideration people make when choosing their storage facility is the price. While this should not be the sole determining factor, it will come into play and that is why here at SecureSpace Self Storage we offer discounts and specials to all of our customers on a regular basis!
When you need storage in Camarillo, the best option available to you is right here. Call us today.