Need a Carrier? 4 Questions to Help You Make Up Your Mind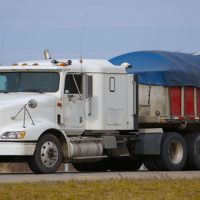 Logistical problems often take a huge bite out of your bottom line. That's why partnering with the right 3rd Party Logistics provider counts for a lot. Here are helpful questions you'll want to ask before you choose one:
Is the company reliable?
A reliable and trustworthy logistics partner like Route Transportation & Logistics, Inc. is vital to the success and growth of your business. You won't have to worry about poor handling practices that could damage your shipment or compromise its security. You can breathe easy, knowing your shipment will get to where it needs to go safe and sound, says Digitalist.
Are they innovative?
To be fair, most companies don't ask this question. They're more concerned about cost, reliability and transit times. But choosing an innovative 3rd Party Logistics partner can mean dedicated and better solutions, one catered to the needs and processes of your organization. That's going to make a positive impact on your bottom line and can mean the difference between working with a service provider that only strikes the requisite beats before moving along and one that goes above and beyond to deliver exactly what you need.
What kind of services can you expect?
It's smart never to use a one-size-fits-all approach. That goes for your shipments as well. Before you choose a partner out of the many Freight Broker Companies out there, check out the Transportation And Logistics Services that the firm offers. Will those services help your team and business achieve your business goals? Know before you decide.
What's more important than the quote?
While it's a given to look for low Truckload Freight Rates, don't automatically opt for the cheapest quotes around. Consider service levels too. You might think you're saving on costs, but you're not. In fact, you could end up with unnecessary expenses, stress, and headaches when you go for cheap options.
Visit us on Facebook to know more!