Renting a Limo Party Bus in Houston TX For Your Next Night Out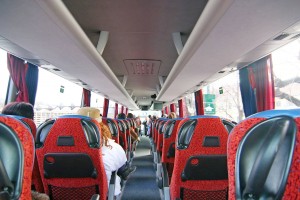 Houston is home to a great airport and plenty of clubs and party venues. To help you get to where you need to go, we offer superior limo party buses in Houston TX. Whether you are having a night out on the town with your friends or need to arrive in style to meet a big client, we offer limos that are dependable, comfortable, luxurious, spacious, and affordable.
Genesis Limo- See the Difference
Here at Genesis Limo, we make it easy enjoy the thriving night life scene and help you get around town in style! Whether the plans for the night include dinner, the theater, the clubs and bars, or any other great activity, our limo party bus can get you and your crew to where you want to be! One look is all it takes to see the difference and to understand why Genesis Limo is the name people trust for the best limo experience in the Houston area. We are more than just your basic run of the mill limo service; we are your party connection that is designed to keep the good time rolling all night long!
Contact Us Today for All Your Limo Needs
Our unique limo services make it easier than ever to party in style and our easy booking system makes taking care of your needs a piece of cake, leaving you with more time to wow your friends with how cool you are. See for yourself why Genesis Limo is a leader in Houston transportation and party vehicle service nice. Call or email us today to get started on your next great adventure. We are ready to serve you and we are ready to answer any questions you may have. We look forward to talking to you soon! For more information please visit Genesis Corporate Transportation.