Starting CDL Courses in Illinois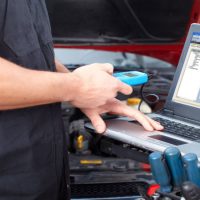 Taking CDL courses is an extensive process and it requires a lot of hard work and dedication from you. But, if you're interested in a totally new career, then it's definitely a great opportunity as well. When you take these courses, you're going to learn more about how to drive a big rig, so that you can do it safely. After all, these vehicles are nothing like the vehicles that you drive on a daily basis. They require a lot more attention and care, but you can learn all of that.
What it Takes
Not everyone will pass the CDL courses you'll find with Star Truck Driving School, Inc. and nearby options. Rather, this course will help you understand what it takes to drive this type of truck and will help you figure out whether it's the right path for you. If you're dedicated and you're determined to learn, then you'll have no problem getting through the process and you'll be able to start driving trucks yourself in what seems like no time at all.
Your First Trip
That first trip after you complete all of your CDL courses in Illinois is going to be a great one. You'll be able to really experience the open road and you'll be making money for traveling and driving. Getting your own routes and jobs and traveling as far as you want to can become a great experience and it can definitely be fun. Even if you decide you want to stay close to home you can still have fun while making your living. There's no reason you should have to be cooped up in a boring office all day if you really want to be heading down the open road in business for yourself.
Follow us on Twitter and get latest updates.