The Benefits of Hiring a Yellow Cab in Minneapolis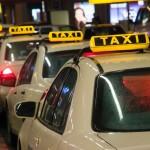 If you are going out for a night on the town and don't want to worry about finding parking and driving in crazy traffic, then consider using a taxi service. They will pick you up at your home and take you to your final destination. You can place another service request and have them safely pick you up at the end of the night and transport you back home. The service is extremely affordable and can make a nice evening out even more special. If you are new to the idea of hiring a Yellow Cab in Minneapolis, then you may not understand the benefits. Here are a few to help you decide if hiring a taxi cab might be the right choice for you.
No Parking Fees
Cities charge a great deal of money for parking, whether it's on the street or in a public garage. You can save this money and put it towards the fee of a taxi. They will drop you off at your location and keep you from having to find parking and walk a far distance. Don't waste your money on just parking when you can have the convenience of a taxi for a similar price.
Drink Safely
If you are going to a party where you plan to consume alcohol, then it can save your life by choosing to take a taxi. Don't think it's worth the risk when you can have someone drive you and pick you up for a fraction of what you would spend on gas and other fees. Keep the fun and safe by hiring a taxi the next time you go out for a night on the town.
Personal Safety
If you are going out alone, then you don't want to wind up walking alone on the streets or in a garage at night. By hiring a taxi you can be picked up and dropped off at your location and your home so you don't have to traverse the streets alone. Keep yourself safe all night long by letting a Yellow Cab in Minneapolis transport you. Don't think hiring a taxi isn't worth it. You can save yourself money and keep yourself safe by letting a taxi transport you. Compare the prices so you can see just how inexpensive it can be to have someone else drive you around.