Things You Should Know About Parkway Towing & Recovery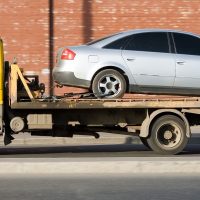 Effective crisis and risk management strategies are essential for running your business. For this reason, logistics, transportation, and supply service providers need to have on call a reliable parkway towing service. Heavy-duty trucks and trailers moving goods in New Jersey need specialized parkway towing assistance, with all the equipment needed to quickly and safely transport your payload to a warehouse and repair center.
If you use the wrong towing service, getting your drivers back on the road could take a lot longer than it should or could. Your customers will have no idea your trucks broke down your drivers were in an accident; all they know is that their delivery did not make it on time. If you have a reliable parkway towing service on call, you can still get the deliveries to your customer on time without a glitch.
A professional truck towing service does more than just haul a heavy duty vehicle. A towing and recovery provider like B&L is a full-service provider, meaning that you also have access to load shift and cargo transfer services, warehousing, restacking, and other methods of safeguarding your payload. In addition to attending to the cargo, B&L also has 24-hour operators servicing trucks and trailers in secure landing bays.
Towing busses and other transportation service vehicles is also not a problem for B&L Recovery & Towing. With under-reach wreckers, atolls/lowboys, computer diagnostics equipment, and all the other tools needed to efficiently and expertly service commercial vehicles, B&L offers the most comprehensive roadside assistance in the state. Parkway towing also means recovery services on remote and country roads in New Jersey, which is incredibly important at all times of the year but especially in winter. When something goes wrong, you want someone you can trust to provide assistance.