Booking a Rental 15 Passenger Van in Brooklyn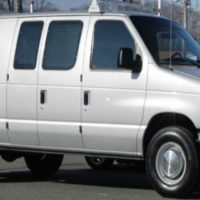 Are you thinking of going on a field trip? Whether you are arranging a family trip or corporate retreat, the first thing to do is figure out the transportation. Ideally, it's better if every person goes in the same vehicle, so you might want to think about a rental 15 passenger van in Brooklyn. It's a big, spacious van that can accommodate up to 15 people easily, providing an enjoyable experience on the road. However, you have to be careful that you make a booking beforehand so that the van is prepped up and ready on the date of your trip. Because of the high demand, most rental companies that offer large vans are booked almost all the year, so don't take any chances.
Compare Prices First
Make sure you compare prices from different rental companies before making a booking. You can easily visit the rental company's website and then check out their price list. You can check out our prices online and decide if it's a suitable option for not. A rental 15 passenger van is going to be slightly more expensive compared to other, smaller vehicles, so you have to set your budget accordingly.
Taking Possession
When you go to take possession of the rental 15 passenger van, you should check the vehicle carefully. If you are going on a longer route, you might want to take a look at the fluids in the vehicle, first. You will have to fill up the tank before delivering the car back to the company's showroom. Make sure you look at the certificate of inspection to ensure that the vehicle is in fine driving condition and won't cause problems on the road.