Factors to Take Into Account When Choosing Airport Transportation in Los Angeles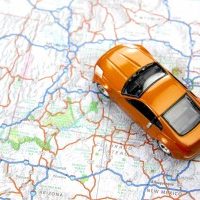 When it comes to travelling you need to get a suitable mode of transportation that not only meet your travelling needs but also offers you comfortable journey. People who need to travel by air in the near future might need to think of using an airport shuttle to get to and from the airport to the hotel or home or any other place. One of the famous and affordable choices for airport transportation in Los Angeles can be an airport shuttle service.
An airport shuttle service is actually a company having buses, vans, and sometimes airport limousines to carry travelers to and from an airport terminal. Majority of airports in the world incorporate airport transportation services regardless of the fact how big or small they are. One can easily have necessary information about these transportation services at the airport information centre. In order to avail these transportation services one must consider about all possible options. This will help them get the best and most suitable transportation services. Other choices to airport shuttle incorporate each and everything from one's personal vehicle and getting it parked at the airport by paying charged for that or getting a cab, a bus or perhaps train service if one can possibly get. Another great option would be to have a family member dropping you to and from the airport.
However, in case if you have to opt for airport transportation services at Los Angeles, you definitely have to consider factors like price, comfort and convenience. This goes for all kinds of transportation services. Usually the fares for taxi are higher as compared to airport shuttle service. Some of the transportation companies also offer special discount offers for groups. This goes like several people travelling to and from the same place can divide the fare among each other thus costing minimum to every one of them.
Most of the shuttle service providers have their official websites. This enables travelers to hit the best available deal by making reservations online and getting benefitted of the internet promotions.
For those looking for more lavish and comfy mean of travelling can even search for an inexpensive company which offers airport limousine service to travel with a lot more convenience and comfort and of course style. The company you are going to consider should have different models of vehicles. This will allow you to choose for the best model for you to travel in style. Another important factor would be the cost. One should compare different airport transportation companies in Los Angeles to find out the one with most affordable rates. You can even have a look at public reviews and references that have already employed that transportation service to get a better picture and thus locating the best modes of transportation for you.