The Benefits of Hiring a Professional for Heavy Duty Recovery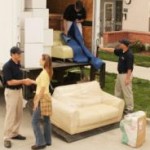 Owning a business that relies heavily on machinery and trucks can be a bit stressful, but necessary in order to carry on with business as usual. The problem that comes with using trucks to make your living is that they will eventually fail you and need repairs to get back up and going. The worst position that a driver can find themselves in is being broken down on the side of the road. When you find yourself in a situation like this, you will need to get some help and fast. The following are a few of the benefits that come along with using a wrecker service for Heavy duty recovery.
The Right Type of Equipment to Get the Job Done
The biggest advantage that comes with using a wrecker service to tow your heavy duty trucks and equipment is that they have the right type of equipment to get the job done right. Heavy duty wreckers are able to pick up the broken down piece of equipment that you have and put it on the back. Trying to tow the equipment using a chain or other less professional means will only serve to cause more damage. Instead of having to pay more money to get your equipment repaired after a failed towing attempt, you need to call in a professional from the get go.
Always Available When You Need Them
Another advantage that comes with using a professional wrecker service is that they will be available when you need them. Most of the wrecker services in the country have a 24 hour emergency hotline that they offer to their customers. This means that no matter what time you have your breakdown, you will be able to get the tow service that you need, when you need it.
When in need of Heavy duty recovery, be sure to contact the team at Wrecker Service. We have the experience and the equipment to get your heavy duty equipment where it needs to be following a break down. Call us or visit our website for more information on what they can do for you.
Follow us on Google+ for more updates.