Why International Air Freight Services Should Include Certification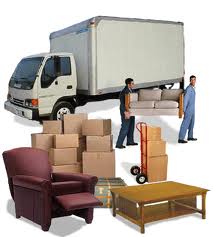 Certification is a necessary thing for many businesses, and international air freight services are one of them. Just as you would not let a repair person into your home without the proper licensing, you should not send your items through international air freight without the proper certification. Therefore, make sure the courier you select offers the necessary options.
Benefits
You will benefit if you send your air freight through a proper courier. Their services will be on time, provide the lowest cost and offer you good service.
Every courier, especially an international one that handles air freight, requires certification that shows their staff and building have been assessed and deemed safe and worthy to handle the business of customers. This certification shows that they are compliant with all the rules governing their trade. The certification will also show that the courier is legally allowed to work in that country and can ship to international areas.
You may also find a certification that is not a requirement, but merely a helpful notice. Most companies belong to different agencies and will show off that they provide 100 percent guaranteed customer satisfaction or a trusted website that will show customers and potential customers just how good they are at what they do. The customer satisfaction services mean that you will be satisfied, even if something goes wrong. You may be upset that an item was lost or damaged, but the courier will do everything in its power to fix the situation.
An approved website is also helpful, because it tells you that the website is easy to navigate, easy to understand, links work correctly and everything is secure. Security will mainly be required when purchasing air freight services.
Location of Certification
The certification will likely be found on the courier's website and will likely have its own tab or link. When you click on the certification's tab, make sure to click on each of the available certifications to ensure that the company is respectable.
Why Certification is Needed
You need to ensure that your items are as safe as possible. Because you cannot be there to monitor the items during the whole trip, you are required to put your faith and goods in the hands of someone else. This can be quite disturbing, especially for important or antique items, but knowing that the courier offers certification can help make it easier.